Green Cleaning in Northern Virginia
Pet safe, family safe, and eco-friendly—that's exactly what you can expect from Mobile Maids Cleaning Service when you contact us for green cleaning in Alexandria, VA. Our cleaning products are designed to protect the environment while also ensuring your safety at all times. We use chemical-free ingredients as a healthy way of managing our cleaning techniques for a natural shine and a fresh scent.
Regular cleaning products, such as bleach and Pine-Sol™, create a hazard when attempting to breathe and inhale safe air. The fumes from the products are not healthy at all—but you never have to worry about that when we are on the job. Our effective green cleaning process works wonders!
Eco-friendly Chemicals
For nontoxic cleaning with eco-friendly chemicals in Alexandria, depend on our maid service. We use only natural and environmentally safe products when performing all residential and commercial cleaning services. A professional, customized eco-clean from our company is just what you need to ensure that cleaning is done the right way.
We clean your space as if it was our own. With eco-friendly products in Alexandria, you can rest assured that your children, pets, and employees will not be bothered by artificial ingredients and strong, harmful fragrances. Our eco-friendly chemicals produce a natural smell and a natural shine-always!
The Safest Cleaning in Alexandria, VA: Our Promise!
Safe cleaning in Alexandria, VA, is guaranteed at Mobile Maids Cleaning Service. There is just no other way to clean! Our maid service is licensed, bonded, and insured and committed to offering 100% eco-friendly cleaning services for residential and commercial customers in DC, Southern Maryland, Northern Virginia, and surrounding areas. When safe cleaning is what you want, safe cleaning is what you will get.
We personalize our green cleaning services for all areas of your home or business establishment. No matter what area you ask us to clean, we quickly and safely deliver our eco-friendly products. Furthermore, the eco-friendly products we use are even safe enough to eat, so don't be alarmed when you are present during our cleaning sessions. Safe cleaning is completely affordable and highly recommended.
Call on our maid service for eco-friendly, green cleaning in Northern Virginia including Alexandria, Arlington, Falls Church, Annandale, Fairfax, and McLean. Safe cleaning is what we do best!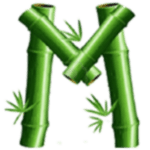 GET IN TOUCH
Contact Mobile Maids Cleaning Today